From the possibilities of the metaverse to continued disruptions to the supply chain to an increasingly democratized landscape, there are a host of questions facing fashion in 2022. Insofar as brands are concerned, according to the McKinsey & The Business of Fashion State of Fashion in 2022 report, most fashion businesses can expect a rocky road to recovery as the pandemic continues to leave the industry treading uncertain and inconsistent territory.
That said, more and more brands, retailers, and publishers are sharpening their gaze on the digital native Generation Z. Consistent across the industry is a desire to capture the next generation who value positive or meaningful messages as much as the next best item in fashion or footwear.
With all this in mind, we asked some industry experts to weigh in on the current themes dominating fashion, from the Metaverse to retail, fashion week to publishing, as well as considering the opportunities and challenges that fashion must contend with this year.
Irish-born, London-based upstart Robyn Lynch is part of an upcoming generation courting fashion with a distinctly personal proposition that traces her Irish heritage. Having caught the attention of cycling brand Rapha and sportswear giant Columbia, Lynch adopts a singular approach to collaboration, a necessity for an emerging brand in an unsteady climate.
A fashion buyer with an impressive pedigree, Ben Hurren, Head of Men's Elevation, is leading British department store FLANNELS into the future, with a neatly-tailored offering that includes Fear of God and Ambush, at a precarious time for the market.
Stefano Martinetto, chief executive and co-founder of Tomorrow Ltd, is responsible for accelerating the careers of ascendant brands like A-COLD-WALL*, Charles Jeffrey Loverboy, and Coperni. As a fashion consultant whose agency facilitates showrooms, retail, distribution, and digital strategy, Martinetto is on fashion's frontline observing change.
With a client roster that includes industry players such as Telfar, Luar, and Tekla Fabrics, Gia Kuan, Principal of Gia Kuan Consulting, is influencing communication and brand strategy for some of fashion's cutting edge brands both in the US and around the globe.
What value does fashion week have in 2022 when designers can abandon the schedule or pursue digital alternatives?
ROBYN LYNCH: Digital is definitely more affordable for designers, but I feel like the physical is vital for a new brand for consumers to take a risk on so they can understand the quality. The support I get from the British Fashion Council with the NEWGEN scheme is phenomenal, it's everything from a location to production insurance. I don't think I would be able to produce something to that level or get that level of attraction without that schedule and having all those eyes on me at that time. I'm very privileged to say that, because I am in that support bubble of NEWGEN where all of those costs are paid for. But then if you get rid of them, and you have to put on a show, which could cost up to $100,000, I don't know if I would have the same answer or the same outlook on it. I can't deny the appeal of a digital show from a financial perspective, but when you work so hard to have that moment of joy two times a year, it's justifiable, it's needed, it's valued.
BEN HURREN: From a buyer's perspective, we have entered a new era: it's become commonplace to place orders, maintain relationships, and "experience" fashion from home – travel feels far less essential as technology enables us to be more efficient, allowing us to digitally attend more appointments for instance, but of course, it's still an incredible thing to do when it can be achieved safely. However, seeing the collection virtually can have its obvious challenges, and even though brands and retailers are getting better at finding workarounds and making the best of digital limitations, it seems that the majority are eager to get back to doing things in person.
STEFANO MARTINETTO: We went into the pandemic with this big idea of changing things – it was an overreaction. Two years later, I find myself missing the energy of fashion week. I think everyone in the industry wanted to have a little bit of their old life back. But I also think that two opportunities a year, not four, not 16, are fundamental. But, as Robyn rightly pointed out, one of the many, many jobs of the fashion weeks, and fashion councils, is to provide upcoming talent with opportunities. They don't have access to these opportunities without funding from the CFDA or BFC.
GIA KUAN: I am of the strong belief that fashion week is not for every brand, and there shouldn't be a need for younger brands to feel "legitimized" through an industry structure as such. If you have a direct-to-consumer model, seasonless approach, strong narrative, brand foundation, and community support and amplification, there is complete freedom now to do it your way, completely independently and successfully.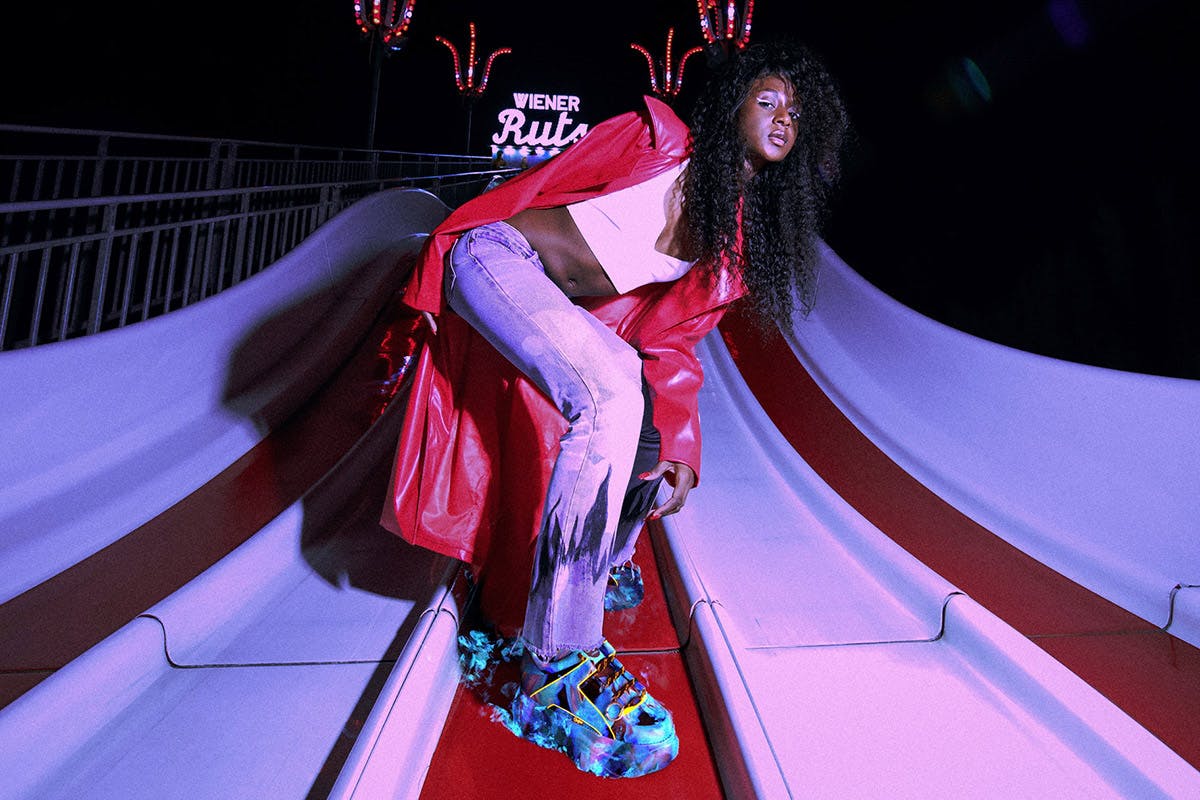 What are your thoughts on the metaverse taking fashion by storm, promising to change the way we move forward?
HURREN: ​​It's exciting to see luxury fashion be first to the party in the digital space, where historically it hasn't always been – take the fashion industry's slow adoption of e-commerce as a prime example. NFT culture is, by its very nature, democratic and disruptive, and also unapologetically about the next status symbol. Ultimately, brands and designers are being "called upon" to embrace the digital world and push the envelope creatively.
MARTINETTO: I'm questioning whether real-life brands are better positioned to take advantage of this than a Metaverse-only brand, or whether the consumer will be interested in a real-life brand for a Metaverse environment. For example, I don't think you can just take a Giorgio Armani suit and splash it on the Metaverse. In fact, Nike acquired RTFK instead of building up their own division of sneakers because they were already losing out on the competition.
LYNCH: I think success will depend on if there's a crossover in consumers between the fashion world and the Metaverse. Like my brand is quite niche and small, it's not for the masses. But there's a huge financial possibility if there is that crossover. Yet you also need a lot of investment into building the team that can project your ideas into the Metaverse. Just because you can make a T-shirt from cotton doesn't mean you can make it in the Metaverse. But if you take Supreme or another streetwear brand, they could benefit from it, because they would have a crossover consumer who is playing these games in this virtual reality world.
How has the past year changed the way people shop and where do you think retail is headed?
HURREN: The UK high street is under tremendous pressure with stores continuing to close over the past year, but we're resisting this, and instead investing in bricks-and-mortar stores in the UK and Ireland. ​​We're confident that retail destinations will survive because the experience is something you can't buy online. At the moment, we're seeing a fantastic opportunity in millennial and Gen Z customers who are set to account for 45 percent of the luxury market by 2025.
LYNCH: Yeah, the attitude of Gen Z is different. My sister and her friends check websites like Good on You before they buy something. They're not going into the high street and buying something new each week. They are educating themselves, because they see they're interested in brand stories, or else they're knitting their own things. They strive to buy into brands like Nensi Dojaka and KNWLS; saving up and buying one investment piece. Social media allows that generation to be more mindful about what they're buying, and I hope to see that shift continue in the next 10 years.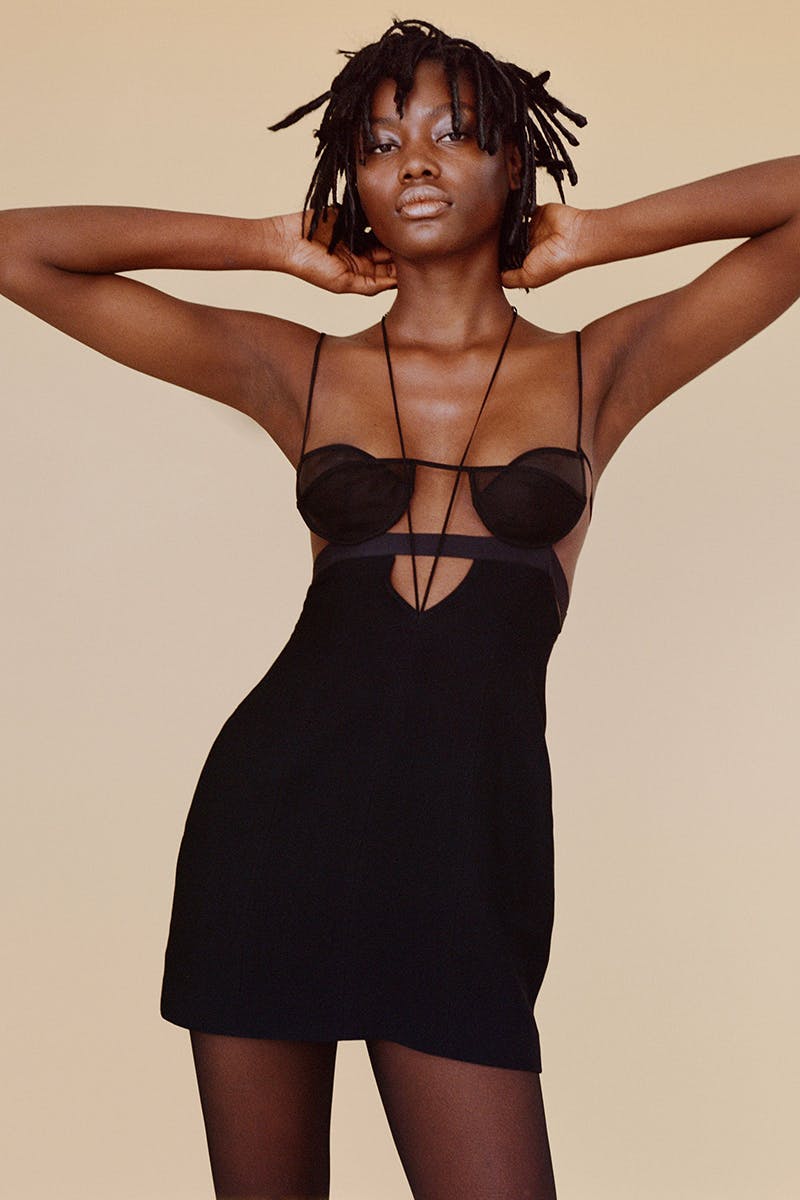 KUAN: Then you also have this interesting middle ground and a return and desire for the idea of live online shopping, the return of the QVC, and broadcast. The ability to merge entertainment, editorial, and retail into one segment is something I'm excited about, exemplified through TELFAR TV, for example, a platform that puts emphasis on public access and the ecology between the brand as a business and the freedom of its content.
From global consolidation to strengthening digital media and the rise of social media platforms like TikTok, how would you characterize the evolving media landscape?
HURREN: It's clear that traditional media plans have now expired for many brands, and we know how vital it is to stay ahead of the digital changes anticipated this year. Our customer lives and breathes digital, and we seek and attain our customers' attention by producing content that they're willing to be a part of. Our hashtag challenge – #ImTheMainCharacter – which saw our TikTok audience getting creative for a chance to win £1000 at FLANNELS – resulted in 1.7 billion views for the tag. It really goes to show how much scope there is for luxury brands on TikTok. Equally, I think it's important to remember the power of advocacy from sites such as Highsnobiety; readers hold a great influence and huge buying power – their behaviors steer the fashion industry.
KUAN: On the downside, I do also feel like many of the media voices have started to lose their original point of view – we're going through a pendulum swing of the shift in voices, and we're going to hit a wall there, but it also welcomes the opportunity for a wave of new voices to arise. I hope to see more of that to keep publishing interesting.
What do you think is fashion's most pressing issue?
HURREN: A key challenge from a buying perspective is the continued supply chain disruptions as a result of labor shortages, Brexit and Covid. There seems to be a lot of uncertainty around when things will get better for the supply chain, which has only been heightened by the Omicron variant – brands really must remain flexible and agile to help navigate the uncertain landscape. We pride ourselves in supporting and investing in independent designers from the likes of Saul Nash and Grace Wales Bonner, who are sadly at most risk during such turbulent times. It's so important to tap into the new generation of independent designers – they're at the forefront of change and deliver the most innovative and unconventional ideas.
LYNCH: I'm in the process of making my new collection which I'll show in February at London Fashion Week. The most immediate obstacle I'm facing is supply shortages, and factories working at reduced rates because of Covid. You take a young brand like me, order four colors with 30 meters per color – I'm pushed right down to the bottom because the bigger clients are coming in with larger orders. It means my sales window gets pushed back and it's about hoping that retailers maintain a budget for smaller brands.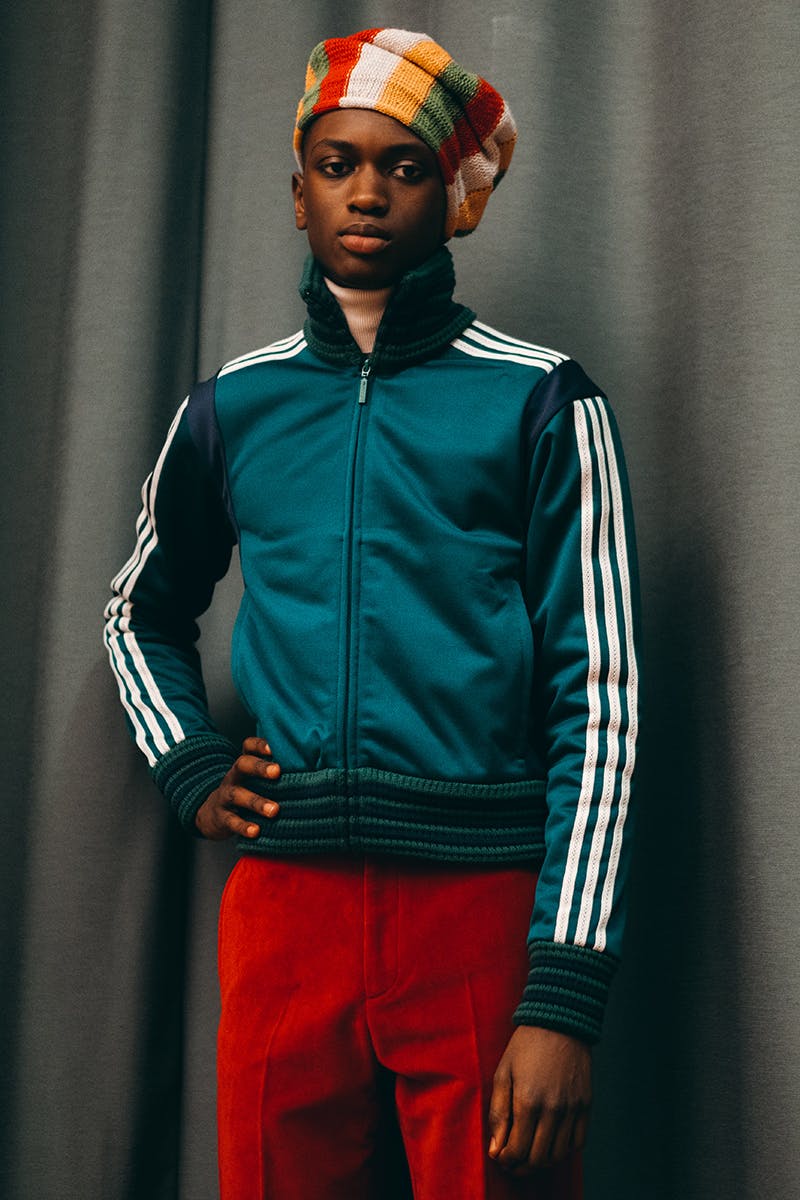 MARTINETTO: Let's just crystallize this moment: everyone is struggling to build a collection, they have to go to market at fashion weeks which are at a quarter of their capacity, and use software to show line sheets. It's lacking two fundamental things: the energy in the room and the ability to touch and feel the product. There are so many difficulties right now, especially for fashion entrepreneurs, that it's like trying to run on eggshells without breaking any.
KUAN: The foundation of fashion is based on consumption and, unfortunately, as an industry based on producing beautiful things, most of which has a fast seasonal turnaround, there's always going to be the question of waste. The tricky part of it is that ultimately, these out-of-the-world elements and spectacular aspects of fashion is what attracts people to the industry and has the brand value added to goods. However, I do believe we have to be more cognizant of these factors. As people who not only work within it but also consume it, we are the stakeholders who can push for actionable changes and advocacy towards a better path.
What do you think is fashion's greatest opportunity right now?
MARTINETTO: Legacy brands, mega brands, and heritage brands – which have all the resources in the world to do anything they want – might for the first time in the last 30 years start losing grip on a new consumer. This new consumer might be interested in other products, and maybe they might be interested in brands that are expressing a value system rather than hijacking their attention through a constant presence on each and every marketing channel. This might open the market more for younger independent brands to come through with their message and win over those customers.
KUAN: I strongly believe that brands in today's society need to have more than just superior products, but have a voice to uplift, educate and amplify a community or a purpose that has the ability to change even just the smallest segment of the industry. Clothing beyond the product is a vessel for storytelling and passing down new ways of thinking and inspiration for the next generation.