Elisabetta Cipriani x Maria Sole Ferragamo on trame assortment
London-centered Elisabetta Cipriani Gallery specializing in wearable artwork and sculpture, introduces Trame (Weaves, Plots), the newest collaborative function with jewelry artist and designer Maria Sole Ferragamo, a beautiful fusion of craftsmanship, sustainability, and the abundant heritage of products. The Italian artist and founder of luxurious dwelling SOLE-Studio has taken discarded brass shavings, remnants of the brass manufacturing system, and remodeled them into unique jewelry items, pursuing the basic principle of upcycling.
The coronary heart of the project lies in reimagining ignored resources, supplying them a new objective, and drawing inspiration from the Arte Povera movement, which celebrates the use of day-to-day and unconventional resources to build art. At first destined for the melting pot to be repurposed into new brass, the brass shavings have now identified new everyday living as Trucioli (shavings), forming intricate models originating from the object from which it was discarded. This uniqueness imbues the selection with a sense of value and rarity.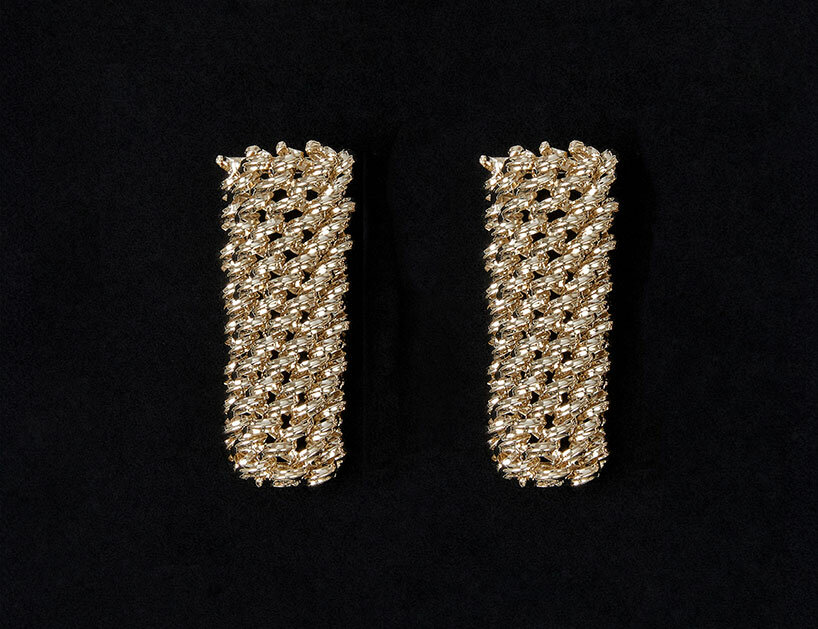 all visuals by Maria Sole Ferragamo (SO-LE Studio)
movie Trame Capsule by Nytte Linnea Kuutsa
Trame repurposes discarded supplies into exclusive items
By skillfully crafting brass shavings into exceptional parts, Maria Sole has produced a collection that emphasizes exclusivity and sustainability. This collection for Elisabetta Cipriani Gallery (see extra here) demonstrates the creative possible of upcycling, highlighting how discarded supplies can be transformed into wearable works of artwork. The selection is rooted in a heartwarming household tale tied to Maria Sole's grandfather, Salvatore Ferragamo, an Italian shoemaker who made use of chocolate wrappers to build weaves all through periods of leather-based shortage. This follow serves as a effective reminder of humanity's capability to come across splendor and benefit in hard situation.
Trame (Weaves, Plots) incorporates 4 sculptural pieces: a brooch, a necklace, a bracelet, and earrings. Just about every piece is one of a kind and is obtainable in either a lavish gold-plated finish or a combination of gold plating with black or white enamel detailing. The intricate weaves in the collection not only mirror the artist's resourceful course of action but also rejoice the toughness of ladies, symbolizing unity and relationship. Maria Sole Ferragamo (see additional in this article) thoroughly handcrafts each individual piece, valuing the essence of time and artistry involed. In her text, 'As I meticulously wove every single piece by hand, I embraced the price of time and craftsmanship. This selection signifies a harmonious blend of ancient aesthetics and forward-searching eyesight. It has been a journey of self-discovery and pushing over and above my consolation zone, allowing for me to increase both of those as an artist and an person.'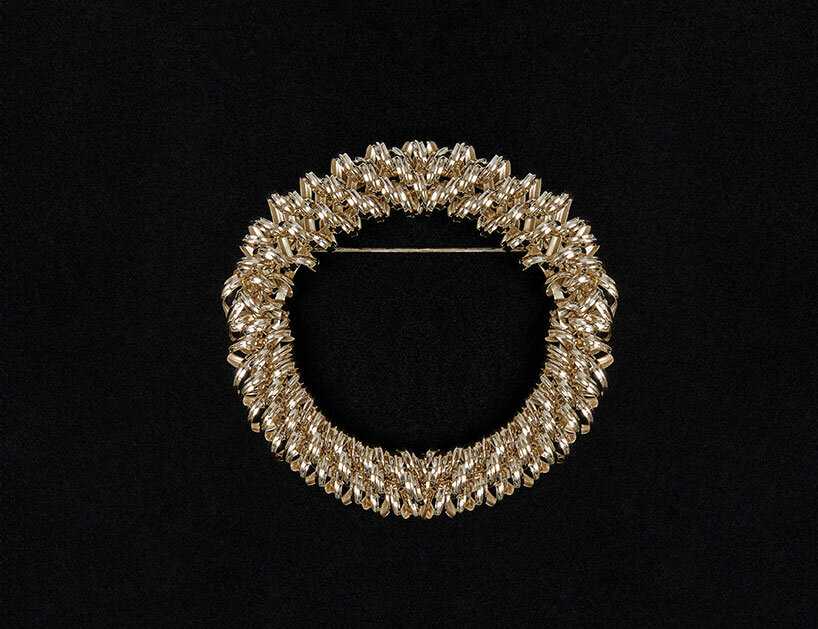 Trame comprises 4 sculptural parts: a brooch, a necklace, a bracelet, and earrings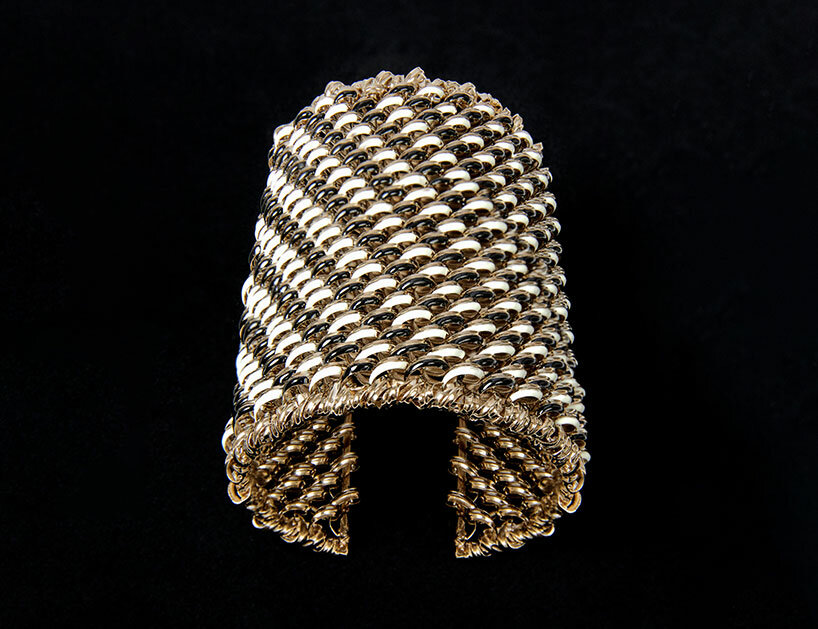 the interwoven features in Trame rejoice the empowerment of femininity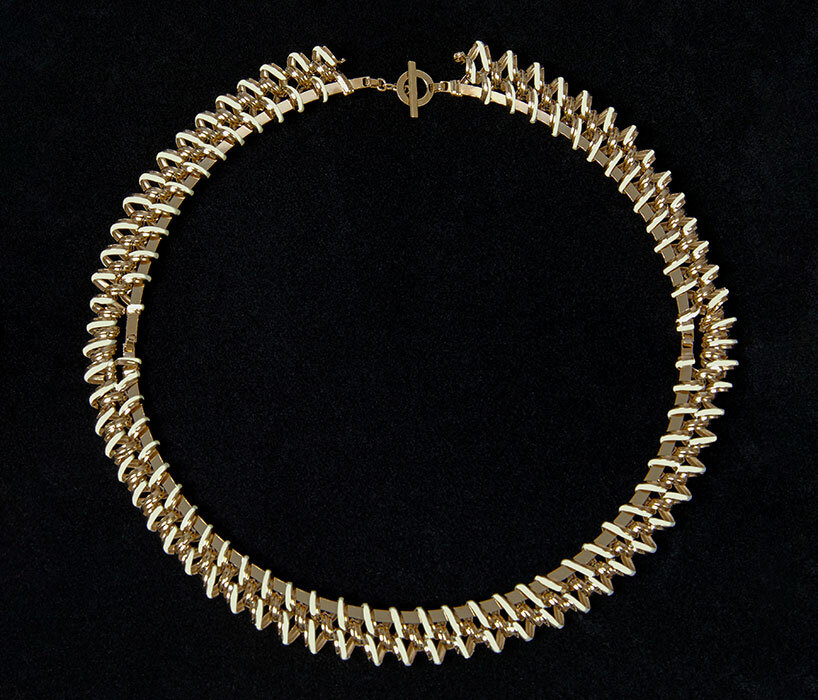 the collection highlights how discarded resources can be remodeled into exclusive wearable parts