Robert Gentz, the head of online fashion retailer Zalando, recently called time on fast fashion, saying the clothing industry must move to a more sustainable business model within 10 years. H&M has offered a sustainably produced range of clothes since 2012 and says it is aiming to use 100% recycled or sustainable materials by 2030. 
However, many criticise these moves as just more greenwashing. The fashion industry is one of the world's biggest polluters, with clothing and footwear production responsible for 10% of global greenhouse gas emissions, according to a European Parliament report published last year. That's more than all international flights and maritime shipping combined.
Despite many statements about circular fashion, very little of the world's clothing waste is recycled — some  87% of clothing waste goes to landfill or incineration every year.
Clothing and footwear are responsible for 10% of greenhouse gas emissions — more than aviation and shipping combined
A small but growing number of startups are, however, offering fashion companies a way to decrease this landfill waste by recycling the fibres from discarded clothing.
H&M has invested in four of these companies: Sweden's Renewcell, Finland's Infinited Fiber, UK startup Worn Again, as well as Spinnova, a Finnish company making textiles out of wood waste. Sportswear brand Adidas has also backed Infinited Fiber and Spinnova, and Zalando took a stake in Infinited Fiber last month.
Circular fibre
Renewcell has developed a way of upcycling worn-out jeans and production scraps to make a patented material called "circulose" which can be used to make new garments.
The process to make circulose begins with removing buttons and zippers from the clothing and shredding the textile waste. The fluff then goes through a so-called "wet stage" of chemical processing, which is "where the magic happens," says Harald Cavalli-Björkman, Renewcell's chief growth officer.
"We adjust the properties of the cellulose molecules in the cotton textiles, such as the viscosity, reactivity and brightness. After that, the material is passed through a fibre separation stage where polyester and other synthetic materials are taken out."
What emerges from this process is a circulose pulp, which is then dried and shipped to customers in square blocks. These producers make regenerated cellulose fibres, which are then made into viscose and lyocell for the production of new textiles.
Renewcell has the capacity to produce 60,000 tonnes of circulose per year, which isn't a huge amount compared to the 62m tonnes of textiles we consume annually.
However, the company is already having some impact by working with a number of big brands that use the material in their clothing. These include H&M, which invested in Renewcell in 2017 and holds 10% equity in the company, Levi's and Bestseller, a Swedish fashion house that owns brands such as Select and Vera Moda.
Renewcell listed on the Nasdaq First North Premier Growth Market in November last year and is valued at about 6.67bn SEK (€670m).
How sustainable is it really?
The Swedish startup uses 100% renewable energy in its production process, but other aspects of its production are not as sustainable. For example, Renewcell uses chemicals which, while safe and in line with environmental regulations, are made using fossil fuels. The company is also aware of the carbon costs of the transport they use for deliveries, both to consumers and to its industrial plants.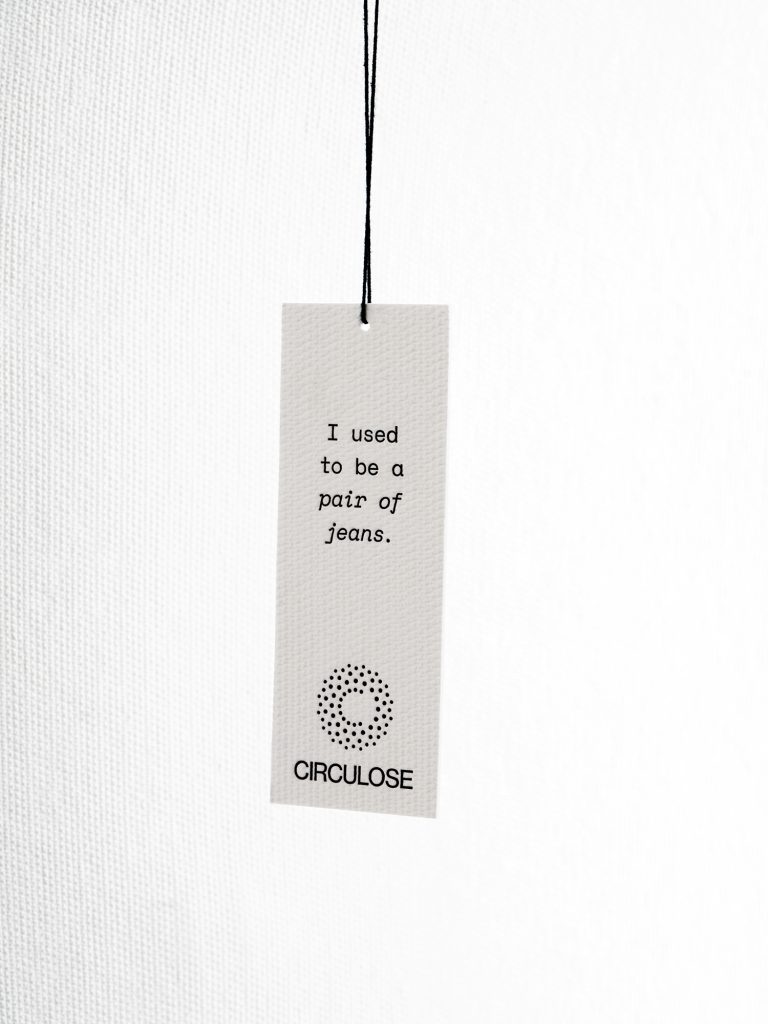 "It's an ongoing concern for us to be as resource efficient as possible. We're conscious that we can't point to the fact that we're making a circular product, without being honest about the social and economic impact we're having, and the ways we could do better," says Cavalli-Björkman.
Scraps to specs
Kleiderly, a Berlin-based circular economy startup, is similarly recycling old textiles to make fashionable sunglasses. The company collects clothing containing fabrics such as polyester, cotton, viscose and elastane, removes the components that can't be recycled and then uses chemicals to break the material down.
A natural additive then makes the material "stick together like glue," explains founder and chemical engineer Alina Bassi. This produces a long strip of a fibre alternative to plastic which is cut into pellets. These can then be moulded into different shapes, from glasses to coat hangers to furniture.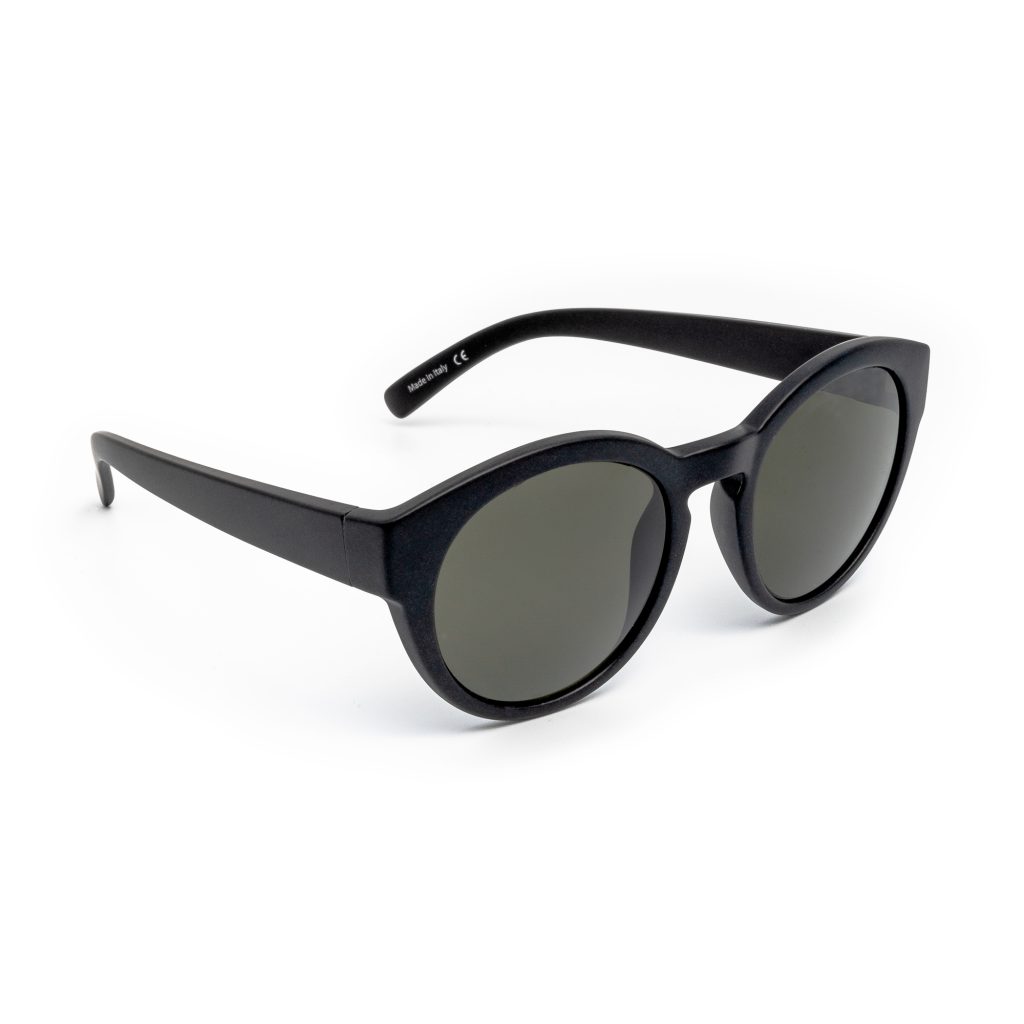 "We decided to focus on glasses to make the concept of what we're doing easy to understand, and show that it really is possible to upcycle old textiles and create value from them," says Bassi.
Kleiderly is still at an early stage of development, with pilot projects ongoing with a number of companies. Yet its process is a microcosm of the impact that could be made on a global scale if more companies used waste as a resource and adopted circular economy principles.
"If the EU alone was to use circular economy principles, we could halve emissions by 2030," says Bassi.
Here are the sustainable textiles startups to watch:
Textile recycling
Novel materials
MycoTex

is a Dutch company launched last year which is developing a way of manufacturing custom-made clothes from mushroom roots. The company is bootstrapped so far.

Post Carbon Fashion is a London-based startup making microbial pigments that photosynthesise, making the fabrics they are impregnated with literally "breathe." This process removes carbon dioxide from the atmosphere.
Noosa is a Belgian startup developing 100% recyclable textile fibre based on corn. The company raised €500k in 2020.
Fairbrics is a French startup that has developed a novel process to create polyester from waste CO2. The company currently uses CO2 from industrial fumes but is one day hoping to capture it directly from the air. Around 40% of the fashion industry's emissions come from the production of polyester, says Benoit Illy, co-founder and chief executive, so focusing on polyester can make the biggest sustainability impact. As a first step, the company is aiming to produce a kilogram of polyester yarn a day, with an aim to reach industrial-scale production by 2024.
Ictyos is a French startup making leather out of fish skins discarded by the food industry.
Waste2Wear is a Dutch startup founded in 2012 that makes textiles out of recycled plastic.
AMSilk is a German company, launched in 2008, that makes synthetic silk via bacterial fermentation. The fibres are plant-based and 100% biodegradable.It raised a €29m Series C round in May 2021 to accelerate commercialisation, with the funding round led by Novo Holdings with participation from Cargill and ER Capital Holdings.
Sustainable dyes
Miriam Partington is Sifted's Germany correspondent. She tweets from @mparts_

https://sifted.eu/articles/sustainable-fashion-recycled-clothes-startups/